New construction home? Check! A ton of room? Check! Close to great restaurants and shopping? Check! Located right on the beach? Check!
The Waves Townhomes really do have it all. Get ready for your friends to not stop talking about how awesome your new beachfront property is. Here are the top 3 things you're going to love about living here.
1. The Modern Construction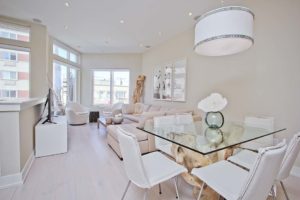 These homes were planned with surf and sunshine in mind. The exterior provides an elegant, modern take on rolling waves, making you feel right at home on the coast.
Each of the huge number of windows were strategically placed to bring in as much light as possible and make each condo feel bright and airy. If you're going to live in such a beautiful place, you want to enjoy it, right?
2. The Roof Top Deck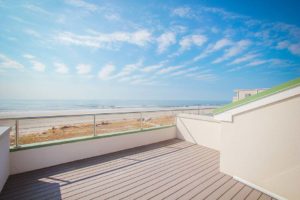 What better way to enjoy a warm summer day than from your roof top deck just feet from the beach? Enjoy the freedom to personalize this space and really make it your own.
Whether you're looking to relax in the sun host a rooftop party, or just enjoy the fresh air, The Waves's rooftop deck is the perfect place for every lifestyle. The roof top deck brings extra space to an already spacious condo.
3. The Location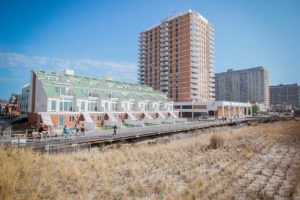 Of course, one of the best things about these homes is their prime location. With private beach access, you'll have sun, sand, and surf right at your fingertips. Not to mention, there are a ton of options around for dining and shopping.
As these homes are located right by the boardwalk, you can wander from Margate to Atlantic City exploring the great restaurants. You can also check out the Tanger Outlets in Atlantic City. There are also a number of parks and playgrounds in the area.
Come Discover The Waves for Yourself
Sure these homes sound fabulous on paper, but are you ready to come experience them for yourself in person? The first phase of these homes have already sold out. Don't miss your opportunity to own the home of your dreams. Schedule a tour today!