Key takeaways:
PRDC Properties anticipates breaking ground on 650 Fairmount in the Fall of 2021.
This mixed-used project at 6th & Fairmount will continue to reshape one of Philadelphia's hottest neighborhoods, Northern Liberties.
Want the inside scoop on 650 Fairmount? Give us a call for even more information, or check out our latest projects.
What You Should Know About PRDC's 650 Fairmount Project
PRDC has recently revealed its latest redevelopment strategy, and it's the team's biggest project in Philadelphia to date. Nestled in the western side of Northern Liberties, 650 Fairmount is a $100 million mixed-used project that will transform Philadelphia in more ways than one.
Here are all the details you need to know about 650 Fairmount—and if you want to learn more, we're only a phone call, email, or text message away.
This mixed-used community features something for everyone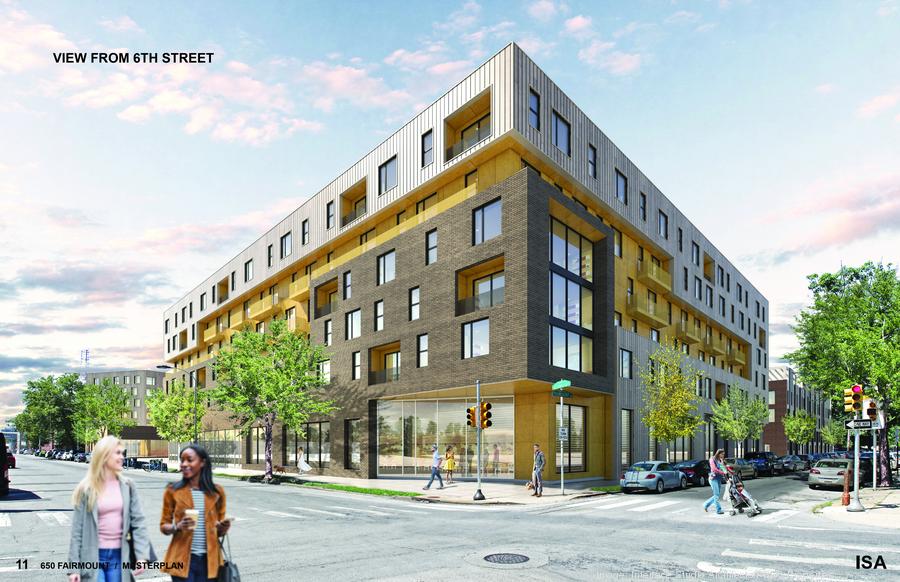 Originally purchased by PRDC in 2017, 650 Fairmount will become a district where Philly residents can truly live, work, and play. Upon completion, 650 Fairmount is slated to feature 297 apartments, 107 townhouses, duplexes, and triplexes, 221 parking spaces, and 21,000 square feet of retail space.
The design of 650 Fairmount aims to reconnect the area with the local community. And to do that, Marshall Street will be reopened from Green Street to Fairmount Avenue. PRDC also plans to improve the infrastructure of the current site.
650 Fairmount will come together over four years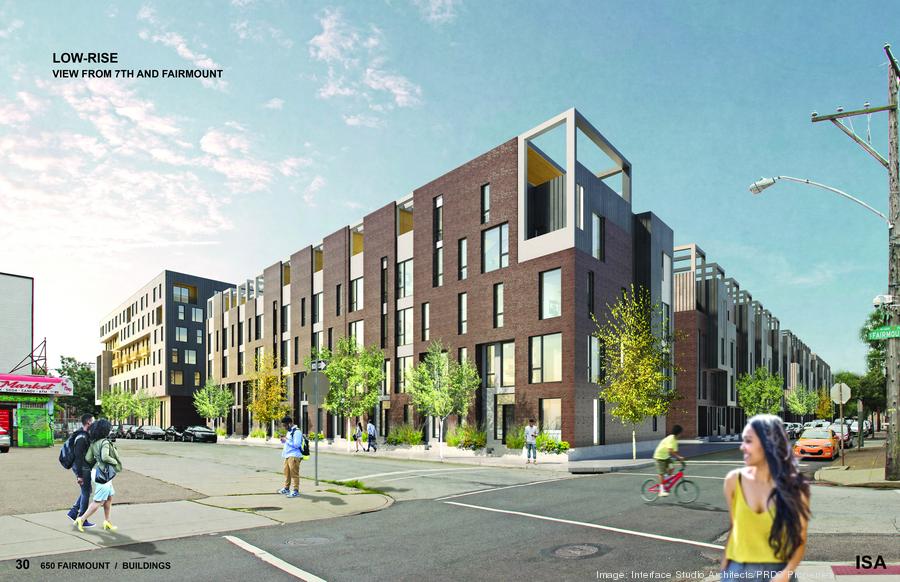 PRDC expects to break ground on this 5-acre project in Fall of 2021, starting with the demolition of Fairmount Manor. Over the next four years, 650 Fairmount will offer townhouses priced between $300k and $1.5 million, as well as 60 affordable rental units and 10 townhouses with builder subsidies.
Currently, 650 Fairmount isn't the only development in the works in this part of Philly. A 13-story building with nearly 400 apartments—as well as a 50-unit apartment building at Sono—are both in-progress nearby.
The project could be one of PRDC's most successful redevelopments to date
Even with competing projects, PRDC CEO David Perlman is confident 650 Fairmount will be a success. In fact, he and his team redesigned the project eight times to ensure they got it right.
Tight inventory and a strong desire for larger spaces have driven buyers to search for more lifestyle-driven communities. And at 650 Fairmount, residents can take advantage of a dog day care, childcare facility, and plenty of trendy restaurants. All in all, this ambitious project really offers a mix of everything.
Learn More About PRDC's Latest Projects
Eager to learn more about 650 Fairmount? We'd love to chat! Contact PRDC Properties at 267-519-3652 for exclusive information and updates. Be sure to check out our other ongoing projects across Philly, too!
Looking to build a home from the ground up? We can certainly help with that, too.